An International Study Abroad Program?
How do I choose?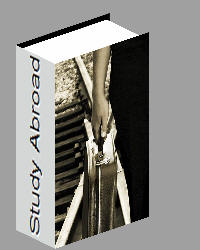 Your current school semester is drawing to a close. Ready to try an international study abroad program? Maybe you'd like to study Italian abroad, or maybe a study abroad in Spain program is right up your alley.

Alas! An internet search reveals thousands of language school choices! How do you decide? Which school will be right for you?

Use this practical guide to narrow down your search and find the program that is just right for you. Terry Marshall, experienced author, language learner, and former Peace Corps director has written an easy-to-follow guide to help you find the program best suited for you.
The International Study Abroad Program Selector shows you how to
Choose your setting
Understand the importance of the sponsor
Explore program features and amenities
Compare costs
Figure out instructional philosophy
The guide includes an easy-to-use form "How to choose a Language School" so that you can quickly compare schools. Best of all, this booklet is FREE.
Click here to download it now.

If you want to open International Study Abroad Program Selector in your browser window, just click on the "Download Now" button. However, if you want to download the file to view later, then right-click on the "Download Now" button and choose "Save Target As" or "Save File As." Then select where you want to save the file on your hard drive. Once you have saved the file, locate where you saved it, and double click to open.
In order to print, open the downloaded file, and select the "Print" option from the ebook menu.


---
Studying Spanish?

Click the map of Peru to check out our listings of Spanish study abroad programs in Peru.
Or if you want to attend a language course abroad, then MovingOn Courses offers a different way to go about English language learning.
---
Note: These documents require Adobe Acrobat Reader. If you don't have it, get the latest version now; it's a free download. Click the "Get Adobe Reader" button below, and a new window will open so you can download it without leaving this page.

---
Return from How to Choose an International Study Abroad Program to Study Abroad Tips
Return to Your Language Guide home
---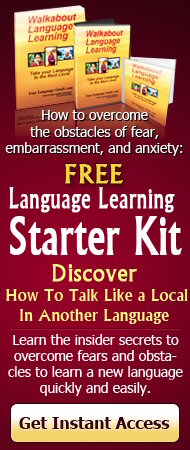 Clearer Vision
...I was living temporarily in Malyasia. I was on a year's leave of absence from my position as a foreign student adviser at the University of Iowa. Being outside of my own country gave me some of the opportunities I tell foreign students they have when they come to Iowa. It gave me a different perspective on my own country, a clearer view of how life there compares with life elsewhere. It gave me the opportunity to see other Americans act as foreigners. It helped me, in short, to crystallize many ideas about the distinguishing aspects of American culture. --Gary Althen, American Ways: A Guide for Foreigners in the United States
---
Multicultural Literature
Check out the latest additions to our multicultural literature section: Multicultural Stories.

This section offers both fictional and non-fictional stories and essays set in regions around the world. You can read them on line for FREE.