Leslie's Study Abroad Tips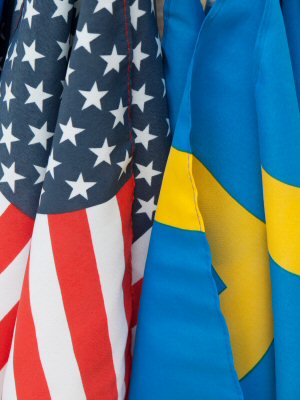 Looking for some study abroad tips? You've come to the right place. Have you ever asked yourself "Why study abroad?" It is one of the best ways to learn about another culture and to learn another language. When I was seventeen, I had just graduated from high school, and was ready to conquer the world. Many of my friends were planning to go to college, but I wanted to do something extraordinary first. I embarked on a year-long high school study abroad program. I selected Sweden because of a childhood friendship with a Swedish family.
My international study abroad program gave me an interesting year, and I learned some good study abroad tips. Some things were harder than I expected. Some things were wonderful. I worked hard studying Swedish and trying to understand Swedish culture. I enjoyed the food. Swedes love cookies and other baked goods and there were lots of tasty treats to enjoy. My appreciation of nature grew -- Swedes love to go hiking through the forests that cover the country. They often pick up some piece of greenery to bring home: a few fresh-cut flowers, a bit of moss in the winter, a few sticks in the spring bud into a Påskträd an Easter tree.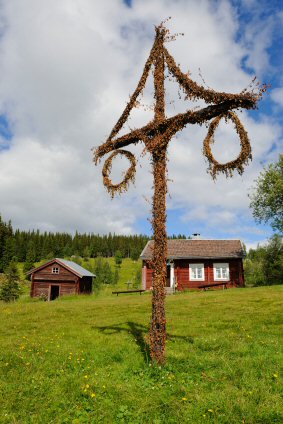 Summer is a joyous time in Sweden. After my Swedish graduation, called Studenten. The fun part of my high school study abroad program began. In some parts of the country, the sun never goes to bed; in others, it dips below the horizon for only an hour or two. It made me come alive, I stayed up later, got up earlier and needed less sleep. I danced around the midsommer tree, enjoyed fresh strawberries and cream, and swam in one of Sweden's 10,000 lakes. Here are a few of my study abroad tips to help answer the question "Why study abroad?"
Study Abroad Tips
Study Abroad Tip 1
Expect to be surprised. I prepared for my study abroad experience before I left: I worked with a Swedish tutor. I read books about the country, learned about culture shock, and bought clothes for the trip. While I as there I studied the language, and studied the language, and studied the language some more. I embraced the culture and bought clothes like my peers. I expected that I would soon turn into a Swedish girl, speaking fluent Swedish, dressing like a Swede, and acting and thinking like a Swede. Instead, I remained an American girl, who spoke passable Swedish, dressed like an American with Swedish accessories, and thought like an American who understood a few Swedish customs.
Study Abroad Tip 2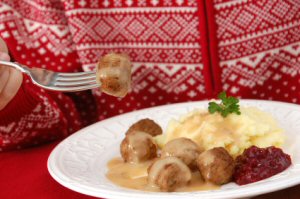 Expect to see the world differently. After my study abroad experience, I saw the world through different eyes. While I gained a greater appreciation for my own culture, I also chipped away some of my ethnocentrism. It expanded my view of the world. Growing up, I learned certain ways of doing things, I assumed the these ways were the only correct ways of doing things. I found out that there are many ways of doing things. They are different. Some ways are better, some are worse, but some are just different. For example, the Swedish appreciation of nature is better. Swedes get more exercise and are slimmer than Americans. The Swedish approach to recreational drinking is worse. Youth drink to get drunk as fast as possible and alcohol poisoning is too common a result. I did not eat meatballs growing up, but I found that Swedish meatballs with gravy, mashed potatoes and lingon berry sauce became a new comfort food.
Study Abroad Tip 3
Expect ambiguity. My study abroad experience taught me flexibility and patience. In the beginning, I did not understand Swedish well, and so I never knew what to expect next. For example, I could understand that we were going to go somewhere, but I didn't know if we were going walk to a nearby grocery store, ride the bus to the park, or drive the car downtown. I had to be flexible since I didn't know what to expect. It tried my patience at times, because I wanted to know what was a round the next bend. What should I expect at the crayfish party or Santa Lucia day?
What I learned
I learned a new language. I gained a new group of friends. But more than anything my high school study abroad program taught me about myself. I came to understand that even if I love another culture, I will always love it with my American heart. My vision of the world expanded to accept new ways of doing things--my grip on right and wrong loosened. Even though I never liked it, I developed patience to deal with ambiguity.
If you are wondering "Why study abroad," I'd highly recommend it. You will gain things that you don't expect. You will fall in love with new ways of doing things. You may hate it. But most likely, that after it is over, you would choose to do it again. The last of my study abroad tips: Just Do It!
If you plan to study abroad, and want to learn the language while you are there. I recommend that you take the Walkabout Language Learning Action Guide with you. You can use it to supplement a formal language study program, or you can use it alone to create your own customized plan. This guide walks you through the steps. Click here to download it now.
Ready to Study Abroad?
Click here for a free guide to help you choose the international study abroad program that is right for you.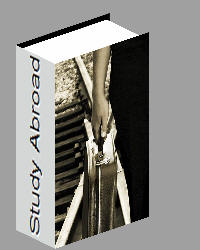 Have you studied abroad?
What did you learn from your study abroad experience? What are your best study abroad tips? Share them!
Return from Study Abroad Tips to Your Language Guide home