Explore Language Learning and Culture
Are you interested in language learning?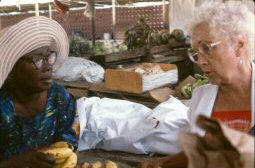 Do you want to learn Spanish? Perhaps one of the languages of love--French or Italian are more up your alley.
Maybe you are an adventurer and want to learn Arabic. Does Mandarin, the language with the most native speakers interest you?
Perhaps you'd prefer something off the beaten track--does the unwritten language of the Kwiao tickle your fancy? Whether it's Spanish, Arabic – or Telugu, Gikuyu, or Zulu – we can help.
We offer a method to help anyone learn any language.
The tips and techniques on our website can help you, whether ...
... you are taking formal courses,

... you are studying on your own,

... you are just starting to learn a new language, or

... you speak another language, but want to get better at it.
We offer a method that will turbo-boost your studies and enhance your ability to understand the culture of your chosen country. We will be your reassuring coach to help you through the hard times, celebrate the victories, and provide perspective that will help you laugh at your mistakes.
Here are a few reasons for learning a second language:
My fiancé speaks it, so I want to learn it.
My daughter is moving to that country.
Because it is there.
I had to take another language in school, and I chose this one.
We are hosting an exchange student from that country.
I'm going on vacation there.
I have always been fascinated by people from that country.
My neighbors speak it, and I want to get to know them better.
I'm learning a second language just for fun.
What is your reason for studying a second language?
We'd love to hear it. Let us know your reason for studying a second language.
---
We Love Languages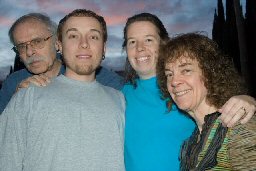 We are a family of language lovers who have had wonderful experiences living abroad. We're not academics or professional linguists. We speak from your viewpoint rather than a teacher-directed viewpoint. This interest in foreign cultures came from my grandmother who joined the Peace Corps at age sixty-three. See her above bargaining for bananas? (She's the lady without the hat.)

I'm Leslie, and in the late seventies I accompanied my parents Ann and Terry Marshall, who were Peace Corps country directors in the Solomon Islands. We've had many successes, survived a few flub-ups, and built special friendships during our travels. Click here to meet us.
Do You Love Languages?
If you've found our website, you are probably a language learner, or want to be one. Most likely you have an affinity to people in general and a desire to understand them better through living, learning, and speaking as they do.
Please join us in your expedition to cross-cultural fluency. Browse our website--a work in progress--and come back to see what we've added. We invite you to share your language successes (and faux pas) so that together we can enrich the experience of others: we will post the best (and worst) of your stories in our Language Lore page.
By the way, we are passionate about language learning. Are you passionate about something? Do you have a hobby or an interest that fires you up? We've built this language website and another about fiction writing and civil rights, and we are making money. We can show you how to make money from your hobby, interest, passion, or personal experience.
Our Spanish Odyssey
We have a special place in our hearts for Spanish. It was the first second-language that I started learning when I was a child. We lived in a Hispanic neighborhood surrounded by Spanish speakers. I heard it while playing, and in the homes of my parents' friends. As this website has grown, we've found that we are not the only ones who want to learn Spanish. Learn Spanish is the most searched for language learning keyword on the web. Check out the latest section of our website, geared just for you if you want to learn Spanish.
---
Keep in Touch
Look through our site. You'll like what you find here.
Does learning verb conjugations trip you up when you try to speak ... leaving you fumbling for the right ending?
Do you feel left out of conversations because you don't understand the language?
Are you tired of feeling isolated because you don't speak the language?
Do you feel like you are always the outsider looking in?
Are you confused by cultural cues that don't make sense?
We have the cure. Help us keep in touch with you and well show you how to overcome all of that and more. Sign up for our newsletter: Language Lore eZine. It is easy. It is free.
---
Check out our latest additions!
Click here to read the latest additions to our website.



---
Where do you want to start?
The summaries below describe language learning topics on our website. We add content regularly; check What's New to see the latest. Please come back soon, and often.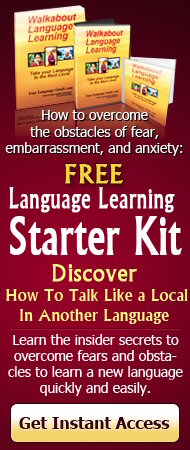 Language opens doors
Insight, I believe, refers to the depth of understanding that comes by setting experiences, yours and mine, familiar and exotic, new and old, side by side, learning by letting them speak to one another. --Mary Catherine Bateson
---
---
Let's begin a language learning journey together.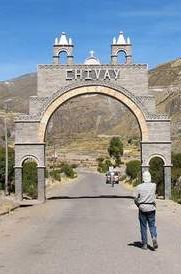 ---
Now Available Study Abroad Handbook
Planning to study abroad? Having a hard time choosing a program?
Check out our helpful guide "How to Choose an International Study Abroad Program."
Best of all, it's a FREE download.


---
Multicultural Literature
Check out the latest additions to our multicultural literature section: Multicultural Stories.

This section offers both fictional and non-fictional stories and essays set in regions around the world. You can read them on line for FREE.