Peru Host Family: Beginning Life in Cusco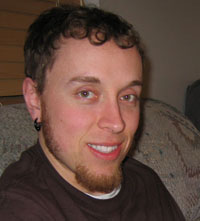 Note: This Peru host family page is part of a series of blogs that we did while learning Spanish language in Peru. Each blog focuses on techniques we used for learning foreign language. They are designed to show you how to implement Walkabout for learning foreign language. Use our examples here for any language you want to learn. See the "More Peru Stories" list of links on this page for additional tips on learning foreign language. Also see our learn Spanish section.
Friday, October 6: 9 a.m. came early. The maid in my new Peru host family, Benita made it better with scrambled eggs, bread, and some sort of banana jugo (juice). No sign of life, other than Benita and me, so I spent the next few hours cleaning out my Yahoo inbox.

Catherine, the mother of my Peru host family, got home just in time for lunch. We ate together and she shared her life passions with me. She is the Cusco chapter president of an international garden club. Her club builds and restores gardens around the city. Her husband owns a construction business, and a Coca Cola bottling company.

Learning Foreign Language: First day of school
Catherine and I shared a taxi to pick her kids up from school, and I went on to Maximo. My first hour was a one-on-one learning Spanish language session with Silvia. We spoke in English until we got to the classroom, then suddenly, she only knew Spanish. She drilled me on greetings and grammar.
I joined two Kiwis, who are about my age, for our two-hour learning foreign language group class. We mainly went over grammar, and I left with a headache! I felt like I had never heard the Spanish language before. The school puts a strong emphasis on grammar in learning Spanish language.
In addition to the work we do in class, we'll be using the principles of Walkabout Language Learning. Check out the Action Guide which will guide you step by step to create your custom made language study program.

Let loose, Cusco style
After dinner, around ten, Alle—who's staying at Sonja's, my parents' Peru host family—and I shared a cab to the school's hostel, where we met up with the other fifteen or so students our age who are learning Spanish language. They are from New Zealand, Asia, NY, Canada, the Midwest, and a few from CA. As a group, we had drinks at a hookah bar and then danced at one of the many Discos in Cusco until 3 a.m. The musica bumped on well after we left. Most of the group are going rafting in the morning. I feel sorry for their stomachs!

Moving out: New Peru host family
I felt I would get more practice learning Spanish language if I moved into Sonja's, so Saturday morning, I did just that. I get my own private entry suite, like the one my folks are staying in. I get to have meals with their Peru host family and I can come and go as I please, without waking everyone. I think it's going to work out much better this way.

Cusco City tour
We toured 16th century Inca ruins, so perfect in construction that no mortar was used to hold them up. The ruins were even designed to withstand earthquakes, which they have. Two 7.5+ earthquakes have shaken the city since they were built, and the ruins still stand. (They are ruins only because the Spanish conquistadores tore them down.) Next, we saw the city from a bird's eye view, atop the highest point in Cusco. We then toured a still-functioning Inka village, and drank from a natural spring that is said to restore youth.

Small world after all
While sipping cappuccinos in the Plaza Square after the five-hour tour, we struck up a conversation with the only other guests in the café. As it turns out, they too were from San Diego! What a small world this really is.
--Posted by Shawn, October 6

← Previous: Thirty Hours to Cusco             Next: It hurts - here and here →


Return from Peru Host Family to Culture Corner

Return to Your Language Guide home
Stay in Touch with Language Lore ezine
Want to stay in touch? Subscribe to Language Lore, our internet language learning email newsletter. This free ezine facilitates your language learning journey. See our back issues here.

Go to your email now to confirmation your subscription. If you don't see an email within an hour (check your junk mail folder too), please contact us. We respect your privacy and never sell or rent our subscriber lists. If you want to get off this list later, one click unsubscribes you.