Learn Spanish Grammar in Peru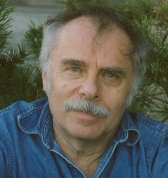 Note: This learn Spanish grammar page is part of a series of blogs that we wrote while trying to learn Spanish in Peru. This blog focuses on the importance of speaking exercises. These blogs are designed to give you ideas that to implement Walkabout language learning into other language learning programs. Use our examples here for any language you want to learn. See the "More Peru Stories" list of links on this page for additional language learning strategies. Also see our Learn Spanish section.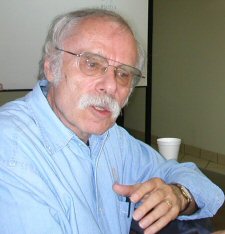 Terry is frustrated by the heavy focus on grammar.
Ann Marshall
So you want to learn Spanish. Be forewarned: it may be easier to learn Spanish grammar . . .
My objective: learn to speak Spanish. I scoured the web for a month and collected info on 26 different language schools before signing us up for four weeks of intensive Spanish language classes in Cusco.
In my language school reviews, I steered clear of the programs that emphasize grammar. If you are thinking of studying abroad, this guide will help you select the program that is perfect for you. I want to learn to speak more accurately and to grasp the details when people fire machine gun-Spanish at me. I want to learn Spanish grammar naturally, as a by-product of speaking the language. At this point, I don't need to know how to describe it or to get 100% on regular written quizzes.

Not Happy to Learn Spanish Grammar
So here I am, Friday night, another intense week of classes behind me, trying to figure out why I need to be able to explain the difference between Preterito Indefinido and Imperfecto. Right now, what I really want to learn is how to describe to my friends and teachers in decent Spanish what I saw and learned in Machu Picchu last weekend. To me, it seems such a simple concept.

Yes, maybe later, I'll learn to write a bit of intelligible Spanish, and to read a few paragraphs here and there. But the preterito indefinido? Whew, what's that all about?
Well, the course I so carefully chose has me up to my eyeballs learning Spanish grammar. I'm talking the real stuff: declensions and past participles and the subjunctive; nominative case and indirect objects and, of course, that old favorite, the pluperfect. Whew! The good news is I'm learning all these fancy linguistic words in Spanish. (Si, señor, I'm starving. Pass me un pluperfecto, grilled, por favor.)

What to do?
At first, I tried to fit in. I filled in the blanks on the handouts. I tried to memorize the para vs por list of rules. But in our 4-person class we spent only 10 percent of the class time actually talking. I struggled. I chaffed. Ann and I tried to expand the amount of time students speak the language in class. We asked for some of those time-honored, super rapid drills we remembered from Peace Corps training and used in our Walkabout Language Learning methodology – drills that hammer home the ability to speak real sentences fluently and correctly, drills that expand the usefulness of basic sentences by substituting other words and phrases to apply to a variety of situations.

More Conversation, Less Grammar
This week, we rearranged our schedule. We converted all our classes to private Spanish lessons – Ann and I in two two-person classes, plus one-on-ones with various instructors. We also met with all of our teachers, explained our notion that we can best improve our oral skills through rapid-fire drills based on practical real-life language. We pulled examples from their handouts, constructed drills, and set about trying to demonstrate that we can learn Spanish grammar naturally in a way that we think works best for us.
They listened. We saw an immediate change in teaching methodology. Sometimes, they fall back into lecturettes (in Spanish), but they've changed the focus away from directly learning Spanish grammar these days. They're helping us speak correctly, vary our phrasing, and through repetition, learn street-smart language.
It's amazing really – these all are experienced teachers who have been trained in grammar-based teaching, but who want to help us meet our language goals. To accommodate us, they're working hard to change what they've done for years. Together, we set goals, we prepare examples of Spanish we need, we practice, then we communicate. It's the core of the Daily Learning Cycle! Set Goals → Prepare → Practice → Communicate ... and yes, → Evaluate, as you'll see later on.
And best of all, we're making great gains. Go ahead, ask me: I can tell you without a pause when to use my old friend, the Preterito Indefinido and his brother, the Imperfecto. I can still learn Spanish grammar with this practical approach.
Or is it his sister, Imperfecta? Whatever! At least I can get the taxi drivers to deliver me to the right address.

Lessons Learned
Looking for a language school?  Define your goals, ask lots of questions, look for flexibility.
But if, after you enroll, your classes aren't right for you . . . ask for help. Good teachers will adapt to your needs.
--Posted by Terry, 17 October

October 24-31 update: Click on our later blog entry, Mario Vargas Llosa teaches (Practical) Spanish. Things have changed. We are learning Spanish grammar – naturally. We're delighted.
You can learn the grammar of your chosen language using the Walkabout Language Learning Action Guide. It teaches you step by step how to create your own custom made language learning program. Click here to download it today.
← Previous: Meet My Tandem          Next: Typical Language Learning Day →


Return from Learn Spanish Grammar to Language Lore

Return to Your Language Guide home
Stay in Touch with Language Lore ezine
Want to stay in touch? Subscribe to Language Lore, our internet language learning email newsletter. This free ezine facilitates your language learning journey. See our back issues here.

Go to your email now to confirmation your subscription. If you don't see an email within an hour (check your junk mail folder too), please contact us. We respect your privacy and never sell or rent our subscriber lists. If you want to get off this list later, one click unsubscribes you.