Language Learning Journal
Flights to Peru: Thirty Hours to Cusco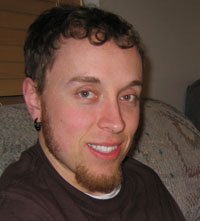 Note: This flights to Peru page is part of a series of blogs that we did while learning Spanish language in Peru. Each blog focuses on one or two language learning strategies. They are designed to show you how to implement Walkabout language learning strategies. This one, from Shawn's language learning journal shows the importance of listening in language learning. Get a glimpse into Terry or Ann's language learning journals in the "More Peru Stories" list of links on this page for additional language learning strategies.

Two Flights to Peru: Rocky start
Language learning journal: October 3, 2:30 a.m., preparing to embark on one of many daily flights to Peru: wake up for a 6 a.m. departure. We spent our first three-hour Miami layover having lunch with our local family, and then we were off to Peru around dinner time. Our second three-hour layover came about thirty minutes after take-off when a cracked airplane windshield sent us back to Miami. After the announcement, the captain paused, as if we weren't already a little rattled, and said, "We are instructed to land on a shorter runway, so don't worry about the standby fire crew. They are there just in case." (Just in case of what?) Read my mom's language learning journal to learn how she used this time for free Spanish lessons.
The landing was flawless, and after a brief cheer of relief, the crew and passengers, now somewhat bonded from our emergency landing, waited for nearly three hours for our new plane. The crew passed out $10 vouchers for snacks, and the passengers elbowed one another aside to be first, or second – anything but 150th or worse. Finally, we were off again, this time for real. We made it to Peru at 2 a.m. Would you say that it took two flights to Peru to finally get there?

Lima by night, then day
Language learning journal day 2: After our flights to Peru, we landed safely in Lima. As Francisco, our limo driver dropped us off at our Victorian-style hotel at three in the morning, he said, "Be ready at 7 a.m." He wasn't joking! He showed up before 7, and we were off again. Unlike last night's quiet drive through streets populated by low wage sweepers wearing sanitary masks, Lima's hectic daytime streets were filled with hundreds of cars built in the 80's, and taxi-buses. Overcrowded is an understatement.  And the locals drive as if their lives depend on urgency! The trip back to the airport was an adventure. I lost count of how many cars we cut off. We were ready for the next leg in our series of flights to Peru to get to our final destination: Cusco.

Flights to Peru: Final destination!
Arriving in the valley of Cusco around 10:45 a.m., Jonathan greeted us with a big white sign that read, "Shawn Marshall, Terry, Ann." He drove us over to the school, Maximo Nivel, where we immediately tested into our appropriate Spanish classes. We start tomorrow morning! We then received our itineraries and headed over to meet our host families. You can do a self test of your language abilities.

Private entry, gourmet food
My parents have an awesome private entry mini-suite with their own bath, separate from the main house. Their host mother, Sonja, greeted us like part of the family. We then met her husband Carlos and their sixteen year old son, Rafael, their maid Alicia, and their German Shepherd, Rocky. Oh, and did I mention Alle, a twenty-three year old from the Midwest studying Spanish and volunteering on local projects. She's scheduled to move to the school's hostel on Saturday.
By this point, the only two things on my mind were food and sleep. Sonja, a chef by trade, met my first need: our first real meal in two days, yeeees! Grilled pollo, rice, and hot soup, muy bien!! Before I left to meet my host family, Sonja offered me my own private-entry suite as well. I thanked her and said I will keep that in mind. Learn more about this host family and housing in Peru.

Mi casa es su casa
Jonathan carried my luggage the one block, which in Spanish is really three blocks, to my new home. Benita, the maid, greeted us. She walked me up to the second floor, glided across the hard wood floors on two pieces of cloth, so as not to leave tracks, past the four bedrooms, and up to the third floor, my suite.
A few minutes later, Catherine, my new "mother," fresh out of the shower, greeted us, and said, "Mi casa es su casa." I then met seven-year-old Manuel and eight-year-old Alexandra. By now, I had only one mission; SLEEP!!

Quiet and all alone; on to my parents' house
Language learning journal day 2 continued: I woke up to a quiet house in the early evening, and was greeted by the maid, Benita. She had freshly cooked pollo and rice, with a potato sauce. Muy bien!! I grabbed a llave --a key--from Benita and walked over to Sonja's, just in time for another meal, though I opted only for the delicious Peruvian coffee. The whole family was there. We talked in English for the first thirty minutes, and then remembered why we were here: to learn Spanish.

No espeake Inglis
We spent the rest of the evening in great conversation, in Spanish. My Spanish was the most basic, as was quickly evident. I listened more than I spoke. I was experiencing the first step of language learning: listening. My focus was sharp, as it felt like I was driving 90 mph down a super highway, trying to read each billboard. As long as I didn't contribute, I more or less understood the general theme of the conversation. But as soon as a question came my way, my comprehension dropped to about minus 10. And my responses were worse, like a toddler who can't speak sentences yet, and only poorly forms single words. For now, my language learning will mostly be listening.
If you'd like to try the same techniques we're using, I recommend that you download the Walkabout Language Learning Action Guide. It will show you how to create your own tailor-made language learning program.
I'm happy though. I am having a blast, giving 100%, and there is no place I would rather be.
--Language learning journal by Shawn, October 4
← Previous: Free Spanish Lessons             Next: Peru Host Family →


Return from Flights to Peru to Culture Corner

Return to Your Language Guide home
Stay in Touch with Language Lore ezine
Want to stay in touch? Subscribe to Language Lore, our internet language learning email newsletter. This free ezine facilitates your language learning journey. See our back issues here.

Go to your email now to confirmation your subscription. If you don't see an email within an hour (check your junk mail folder too), please contact us. We respect your privacy and never sell or rent our subscriber lists. If you want to get off this list later, one click unsubscribes you.