Little-known Cuba Attractions: Holocaust Tributes
Note: Cuba attractions is part of a travel blog that we wrote during a humanitarian mission to Cuba. We are convinced that language opens a gateway to understanding culture. These pages focus on the culture of a country that has been relatively isolated for a half century. Our visit offered an opportunity to explore a place that few of our countrymen have seen. While we were there, we practiced Walkabout Language Learning to improve our Spanish and spent time with Cubans through a Jewish medical mission and informal encounters in Havana. See the list of "More Cuba Stories" on this page to explore how culture and language intertwine.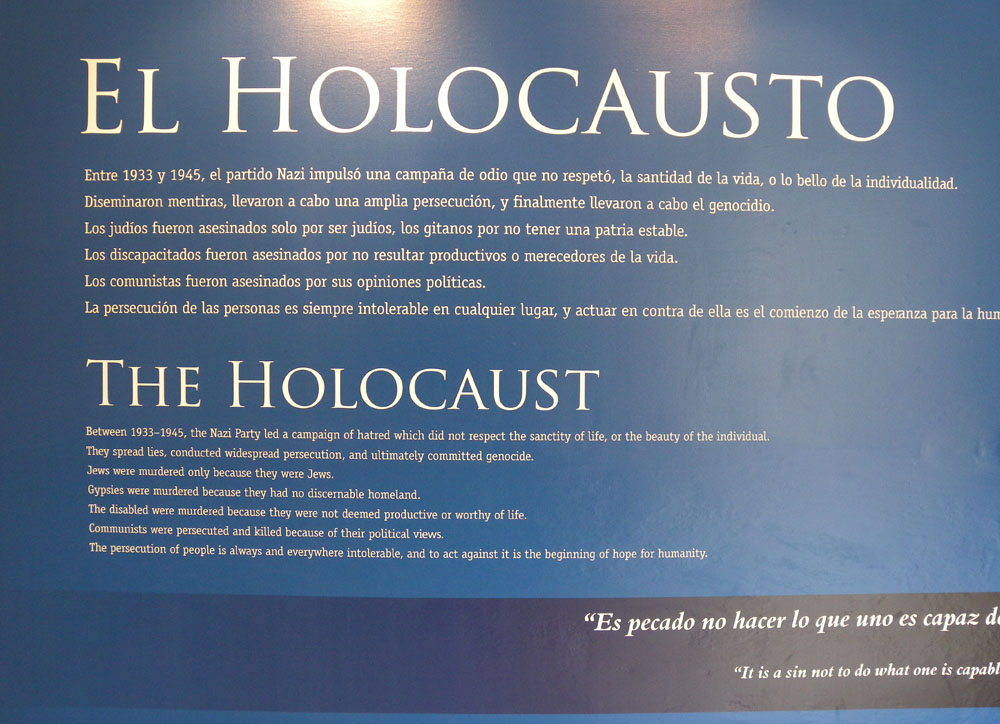 Two little-known Cuba attractions sent us spiraling back to remember accounts of genocide:
One sobering 1995 afternoon spent in the United States Holocaust Memorial Museum in Washington was enough for my wife, Ann, and me to add Auschwitz-Birkenau to our bucket list. We couldn't walk away from those exhibits and think of the Holocaust as merely another heinous chapter in the history of man; those exhibits tore at our guts.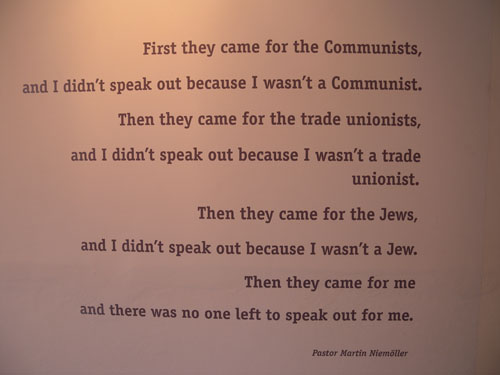 Quote by Pastor Martin Niemoller.
Ann Marshall
Some years later, we stood horrified in the torture chambers of S-21 prison in Phnom Penh, then reverently picked our way among the mass graves in the nearby "Killing Fields" of Cambodia. That day, too, seared a similar immutable image into our psyches.
How unexpected that two Cuba attractions would bring us face-to-face with memories of genocide.
We are a group of seven Americans in Havana to deliver medical supplies to synagogue-sponsored clinics. Of the group, only Ann and I are not Jewish. We're beginning to understand at a personal level how the Holocaust lives on, not only as history, but as family heritages in so many people's lives. These Cuba attractions memorialize that heritage.
In Havana, the Holocaust is the subject of a first rate, though small, exhibit at Templo Sefaradi, one of Havana's three synagogues.

The Shame of the St. Louis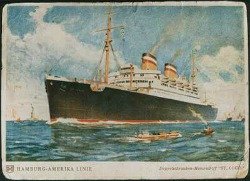 SS St. Louis disaster
One panel of the exhibit reminds us of the tragedy of 938 Jews who fled Europe in 1939 aboard the St. Louis, a transatlantic ocean liner. Cuban authorities allowed 28 to stay, but turned away the rest -- as did the United States. Eventually, 288 were granted entry to Great Britain; all but one survived the war. Of the 620 passengers forced to return to the continent, 87 managed to emigrate before Germany conquered Europe in 1940. Of the remaining 532, half survived; 254 died in the concentration camps.
The Templo Sefaradi exhibit ties Cuba -- and the U.S. -- directly to the Holocaust. The St. Louis sailed from Havana and passed close enough to Florida that its passengers could see the lights of Miami. Their pleas for refuge in the U.S. were again denied. The ship sailed for Europe on June 6, 1939 -- five years to the day before the allied forces invaded Europe at Normandy on "D-Day."

The Shameful Voyage Of the MS St. Louis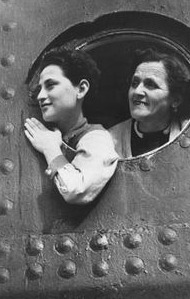 Cuba, too, played its role in the Nazi program against Jews. Its footnote in history is the voyage of the MS St. Louis, a German transatlantic ocean liner. In brief:
By 1939, Hitler ruled Germany with an iron fist. On Nov. 9-10, 1938, Nazis burned synagogues and looted Jewish homes and businesses in a nationwide reign of terror called KristalInacht ("Night of Broken Glass"). Nearly 30,000 German and Austrian Jewish men were deported to concentration camps. Forced emigration became state policy.
On May 13, 1939, the St. Louis sailed from Hamburg, with 938 passengers, mostly German Jews, bound for Cuba and freedom. Most had applied for U.S. visas, and planned to stay in Cuba only until they could travel on to America.
When they arrived in Havana on May 27, the Cuban government admitted 28 passengers, but refused to let the rest disembark.
Why? Internal politics and corruption. Anti-Semitism. Xenophobia. The growing resentment in many countries against refugees, particularly in the face of the Great Depression. Many reasons. But the key fact was, they were forced to remain on board.
The United States also denied them refuge, and the ship eventually returned to Europe.
In the end, Great Britain took in 288 passengers; the Netherlands, 181; Belgium, 214, and France, 224.
Of the 620 passengers who returned to the continent, 87 managed to emigrate before the Germans invaded Western Europe in May 1940, but 532 were trapped. Just over half -- 278 -- survived the Holocaust, but 254 died in German concentration camps: 84 who had been in Belgium; 84 who had found refuge in Holland; and 86 who had gone to France.
For more about the St. Louis, read the "Voyage of the St. Louis" in the U.S. Holocaust Memorial Museum's Holocaust encyclopedia.

Cuba Attractions: The Memorial in Santa Clara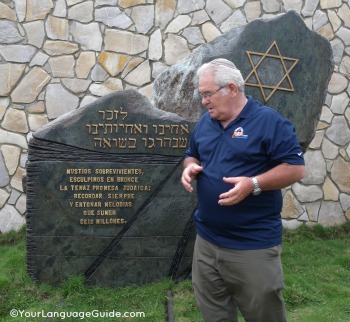 Holocaust Memorial at Santa Clara, Cuba.
Ann Marshall
In Santa Clara, a city of 210,000 about 170 miles east of Havana, we meet David Tacher, leader of the local Jewish community -- a group of 30 adults -- and drop off our second donation of medical supplies. This synagogue is a remodeled unit of a 3-story row house -- narrow, small, clearly built for a family, not for religious gatherings. The first two floors house sanctuary and meeting rooms. The roof-top third floor is under renovation; here, beneath the sky, members gather for social events.
Tacher recounts the synagogue's history. His Spanish is sonorous, commanding, and phrased in convenient sound bites; he has told this story before. Mirelys, our Cuban tour guide for the week, translates. Tacher obviously is pleased with his synagogue's progress -- it has been a struggle.
Later, at the Santa Clara Jewish cemetery, Tacher introduces us to "the newest Holocaust memorial in the Western hemisphere," then delivers a heartfelt sermon on never forgetting that terrible event. Mirelys again translates. She didn't need to; Tacher's tone conveys the meaning. Sobering, these little known Cuba attractions.

The stone memorial is small, but elegant. Two tracks lead from the ground up the stone: they represent the train tracks that ended at the death camps. A brick path wends from the memorial toward the gravestones of the cemetery: several of the bricks are from the streets of the Warsaw ghetto, donated by the U.S. Holocaust Memorial Museum, and set in place by the synagogue's youth.

A Marriage of Convenience

Shaindle Schmuckler.
Ann Marshall
Over breakfast the next morning, the Holocaust hangs over our heads like the drizzly sky. But Shaindle Schmuckler, who organized this tour, renews our spirits with a family story that ties the Holocaust directly to her own life, a Holocaust story with a happy ending.
In 1937, Shaindle's mother was one of a number of single Jewish-American women who went to Europe on a rescue mission. The plan: they would each marry a Polish Jew, thus giving him legal status to immigrate to the U.S. Then, once they got back to the U.S., they would annul these marriages of convenience. The women would go on with their lives; the men would be free of Hitler, free to build life anew in America.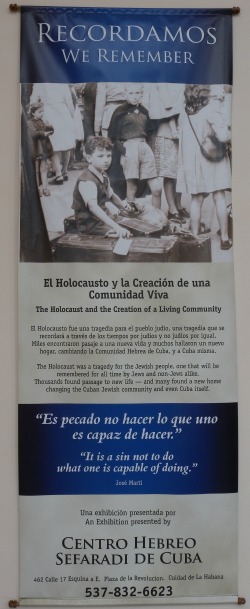 We remember sign in Cuba.
She got to Poland. She found her arranged mate. They married and headed for freedom.

More Cuba Stories

"But in Paris, they fell in lust," Shaindle tells us. "They consummated their 'marriage'."
Imagine explaining that to her parents! Or worse, to her American fiancé! And worse yet, all three were waiting at the dock when the "newlyweds'" ship pulled into port.
Yep, talk about complications: she had been engaged before she left on her mission.
The family archives didn't record those two conversations, only that one branch of the family tree made a sharp turn that year. That "short-term" marriage lasted fifty years.
But the marriage also left personal reminders of the Holocaust for Shaindle and her offspring: the gold star her father wore that marked him as a Jew; his Nazi-issued ID; a ration card. These are a family's tangible keepsakes of their own heritage . . . and of events that made their very lives possible. The Nazis murdered millions of men and women, primarily Jews. We less often think of the countless unborn souls for whom the Holocaust denied even a chance at life. Shaindle, her children, and now her grandchildren, are among the fortunate ones.

Previous: Revival in Jewish Cuba
Next: Cuba Classic Cars


Terry Marshall is a language and travel enthusiast and a writer who created Walkabout Language Learning. Follow my blog as I replace decades of old memories with new observations about the culture and the place in a series of posts on our humanitarian mission to Cuba. If you have visited Cuba, I encourage you to share your experiences or leave a Facebook comment below. If you have questions about my trip, please ask. To read more of my writing, click here.
Return from Little-known Cuba attractions: Holocaust tributes to Language Lore

Visit Terry Marshall's Fiction page

Or go directly to Terry's Cuba blog summaries

Stay in Touch with Language Lore ezine
Want to stay in touch? Subscribe to Language Lore, our internet language learning email newsletter. This free ezine facilitates your language learning journey. See our back issues here.

Go to your email now to confirmation your subscription. If you don't see an email within an hour (check your junk mail folder too), please contact us. We respect your privacy and never sell or rent our subscriber lists. If you want to get off this list later, one click unsubscribes you.